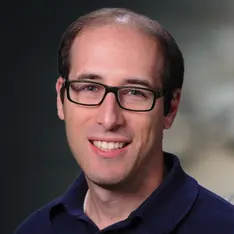 Dr. Shainhouse is proud to provide periodontal and surgical implant therapy here at 1010 Dental on Elm. By working together closely with the other dentists and specialists, he can help patients regain and maintain healthy, functional dental structure throughout their lives, even after facing serious conditions like periodontitis or tooth loss. To learn more about him, just keep reading below.

Dr. Shainhouse was born in Toronto, Canada and received his dental degree from the University of Western Ontario. Upon graduation, he came to Massachusetts, where he completed a degree in Advanced General Dentistry (AGD) in Boston. After obtaining a license to practice in America, he decided to continue his education in the field of periodontics and implant dentistry, receiving a special degree from New York University.

Today, Dr. Shainhouse has been practicing for over 15 years and is Board Certified in Canada and the United States. He is a Diplomate of the American Board of Periodontics and a Fellow of the Royal College of Dentists of Canada, as well as an active member of the Academy of Periodontology. He also served as an instructor at the Harvard University School of Dental Medicine and a staff periodontist at Brigham and Women's Hospital in Boston from 2012 to 2019.

Dr. Shainhouse is a resource to all of our talented dentists, especially in the areas of complex treatment planning. He is proficient in internal sinus lifts with the use of osteotomes, as well as lateral window sinus lifts, often with simultaneous implant placement when appropriate. We are often able to remove a tooth and replace it with an implant in the same visit, saving months of healing time!

Additionally, Dr. Shainhouse is adept at crown lengthening procedures for larger cosmetic cases in the front of the mouth to achieve a more stable and aesthetic outcome. He has studied and employs micro-surgical techniques in soft tissue graft procedures, utilizing autogenous (one's own) tissue and allograft materials. Periodontal disease is treated with both resective and regenerative procedures, including the use of new technologies such as L-PRF (separating your own platelets and growth factors to enhance healing) as well as other biologics like GEM-21S and Emdogain.

For patients undergoing or having recently completed orthodontic therapy, Dr. Shainhouse performs anatomical crown exposures to reveal full crowns of the teeth, providing a breathtaking transformation for those unaware of the hidden beauty in their smiles.

In his spare time, Dr. Shainhouse enjoys playing ice hockey and roller hockey, as well as biking and swimming. He also enjoys exploring New England with his family throughout all four seasons. As a Toronto native, he cheers for the 2019 NBA champions the Toronto Raptors and suffers along with his fellow Torontonians by supporting the 1967 Stanley Cup Champion Toronto Maple Leafs. Since there is no NFL franchise in Toronto, he happily supports the New England Patriots when watching football.