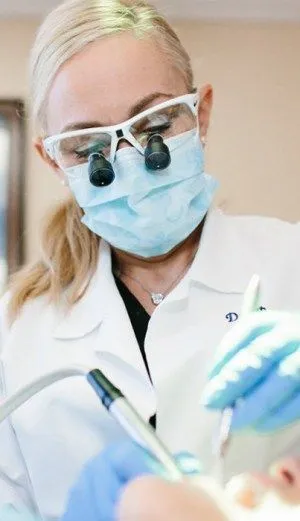 Let us help you get that beautiful, healthy, million dollar smile you've always wanted. We offer a variety of services aimed at improving the appearance of your mouth and teeth, so you can feel confident every time you smile.
Tooth whitening (in-office and at-home)
Over the years, your teeth can become stained, dull, or discolored. Professional whitening performed in our office is the most effective and safest method to bring back those pearly whites. Done properly, tooth whitening can last as long as five years.
Invisalign (Teeth Straightening)
Misaligned teeth can make you feel self-conscious and embarrassed to smile. Invisalign is an alternative to traditional braces that uses transparent, comfortable and removable aligners, custom made just for you, to help straighten and adjust your teeth. Best of all, no one can tell you're wearing them, making them perfect for adults as well as teenagers and kids. For more information, visit the Invisalign website: http://www.invisalign.com/
Veneers
The appearance of badly stained, chipped, oddly shaped or crooked teeth may be improved by a veneer placed on the surface of the affected teeth. Made of thin pieces of porcelain or plastic, veneers are cemented over the front of your teeth to change their color or shape.
Smile Makeover
For some patients, a combination of treatments is necessary to attain that perfect smile. A smile makeover will involve two or more cosmetic and general procedures such as teeth whitening, Invisalign, or implants.