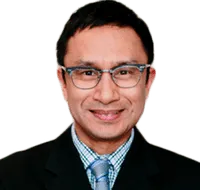 Dr. Edgar E. Mendoza received his Bachelor of Science Degree in Biology from State University of New York at Stony Brook in 1986.
Dr. Mendoza was born in Bronxville, N.Y. and raised in Long Island, N.Y. He received his Bachelor of Science Degree in Biology from State University of New York at Stony Brook in 1986. The following year, he presented his periodontal/immunological research paper, "Measurement of Interleukin­2 in GCF fluid in periodontally involved patients", at the Annual International Journal of the Dental Research in Chicago. He received his Doctor of Dental Medicine Degree from University of Connecticut School of Dental Medicine in 1991. As a dental student in 1990, he was one of the founding members of the South Park Inn Dental clinic for the Homeless.
Dr. Mendoza then completed a general practice residency at Brigham & Women's Hospital and a general dentistry fellowship at Harvard Dental School in Boston, from 1991 to 1993. In 1993, he was appointed to the attending staff at BWH and at Brookside Community Health Center in Jamaica Plain, from 1993 to 1999.
In 1995, Dr. Mendoza joined Drs. Harvey Waxman & William Pollack, a highly regarded dental practice in Worcester, MA. He has been currently practicing four days per week at the office known as 1010 Dental Associates for twenty years and in 2015 with the move to Elm Street, Drs. Mendoza & Slinin will be the partners of 1010 Dental on Elm.
Dr. Mendoza's friendly, good­-natured personality puts even the most nervous patients at ease. He works to develop a long­term dental relationship with his patients where the focus is to maintain healthy and beautiful smiles for a lifetime. He has taken numerous advanced seminars through the prestigious Spear Education Facility in Scottsdale, Arizona, sponsored by Dr. Frank Spear. Here, he has received extensive training in occlusion, esthetic dentistry, TMJ dysfunction and complex dental case management. He is a current faculty member of the Spear Study Club.
He is an active member of the American Dental Association, the Massachusetts Dental Society (MDS) and the Worcester District Dental Society. He has volunteered and attended at the Yankee Dental Congress, the annual Boston dental conference sponsored by the MDS.
In his spare time, Dr. Mendoza enjoys spending time with his family, including his wife Nicole, and his three young children Cameron, Amelia and Gabriel. He is the current head coach of Cameron's 8th grade basketball team. He enjoys dancing and listening to live music with Nicole. His other hobbies are vinyl record collecting, restoring muscle cars and part­-time disc jockeying at parties.